Get 10 FREE Tracka'Cards™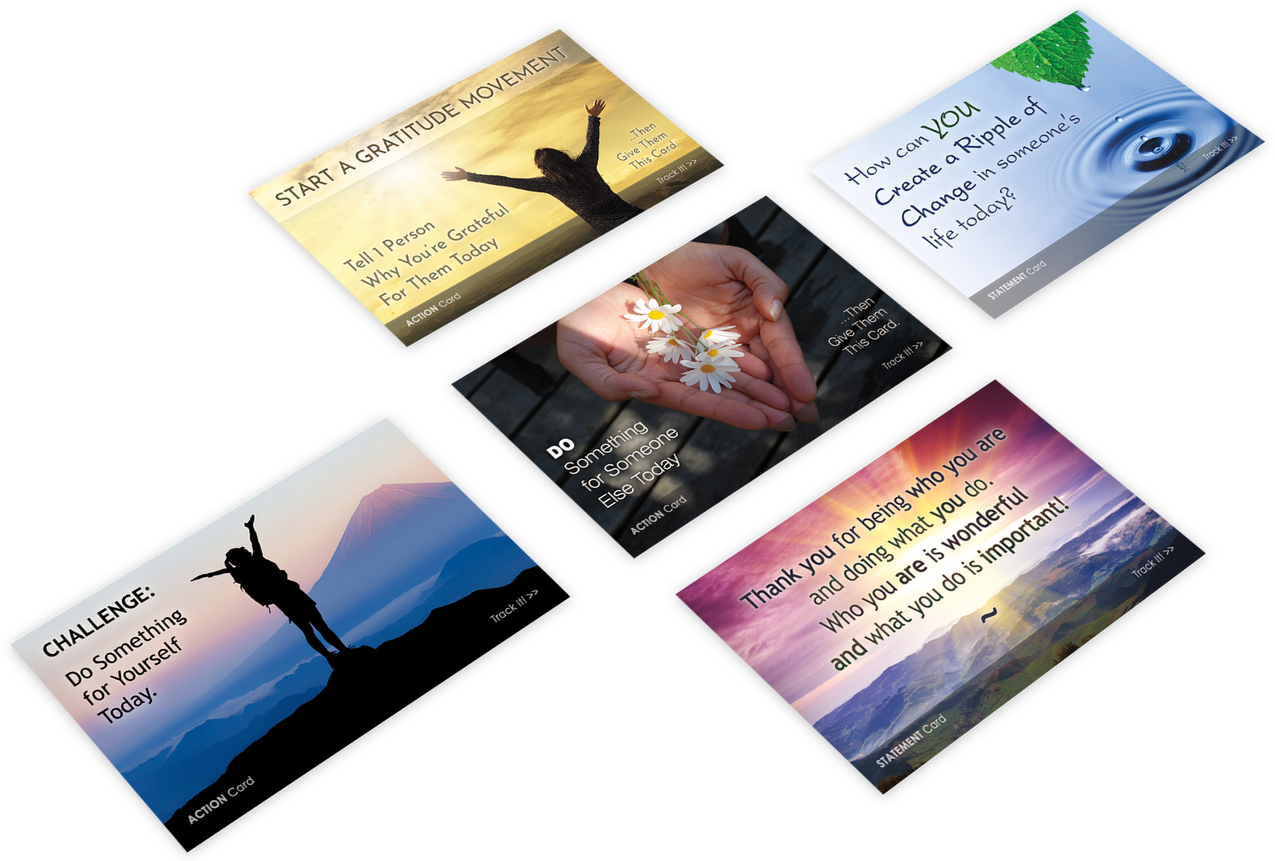 Tracka'Cards™ are unique and fun "trackable" and "sharable" inspirational cards on topics that are designed to acknowledge and appreciate people in and around your life. A proven concept created 20 years ago, this powerful idea is now connected to a unique mobile app that allows you to track your cards the moment you get them and then watch as they are passed along with you choosing who to give it to next.

Each single card (you'll get two each of the above cards) has its own tracking number and the opportunity to create their own "ripple" or mini-movement in the lives of the people they touch. You can start your own 10 ripples by simply filling out the form on this site to get 10 free cards - ZERO cost, ZERO shipping - totally free!
Start Here ⤓
Start with your name and email and then we'll take you to a page to get your shipping address and other details...
---
What makes these cards trackable?
See Back of a Card Below...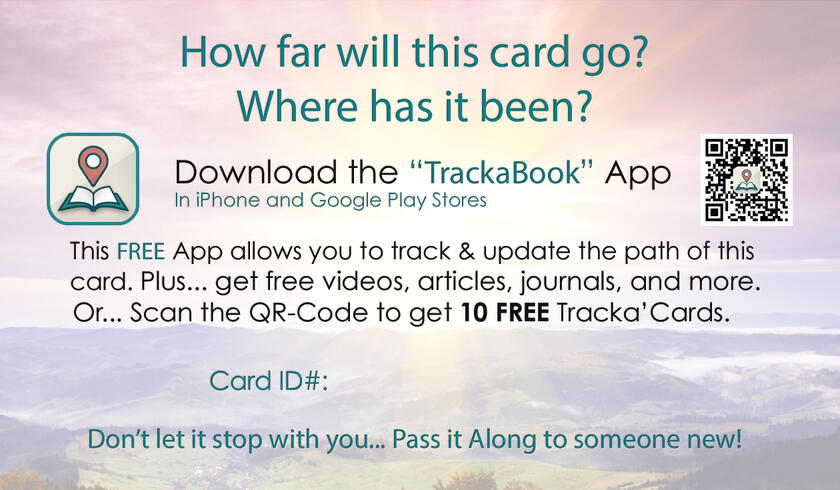 Next, Give Us Your Address
Finally, Get the App
Your free cards will be tracked in the Tracka'book and Card mobile app that you can download off of iPhone and Android app stores. This app not only allows you to track your cards but it also introduces you to dozens of authors and messengers and their books, cards and content they are exclusively offering in this app. The app alone is worth discovering this web page!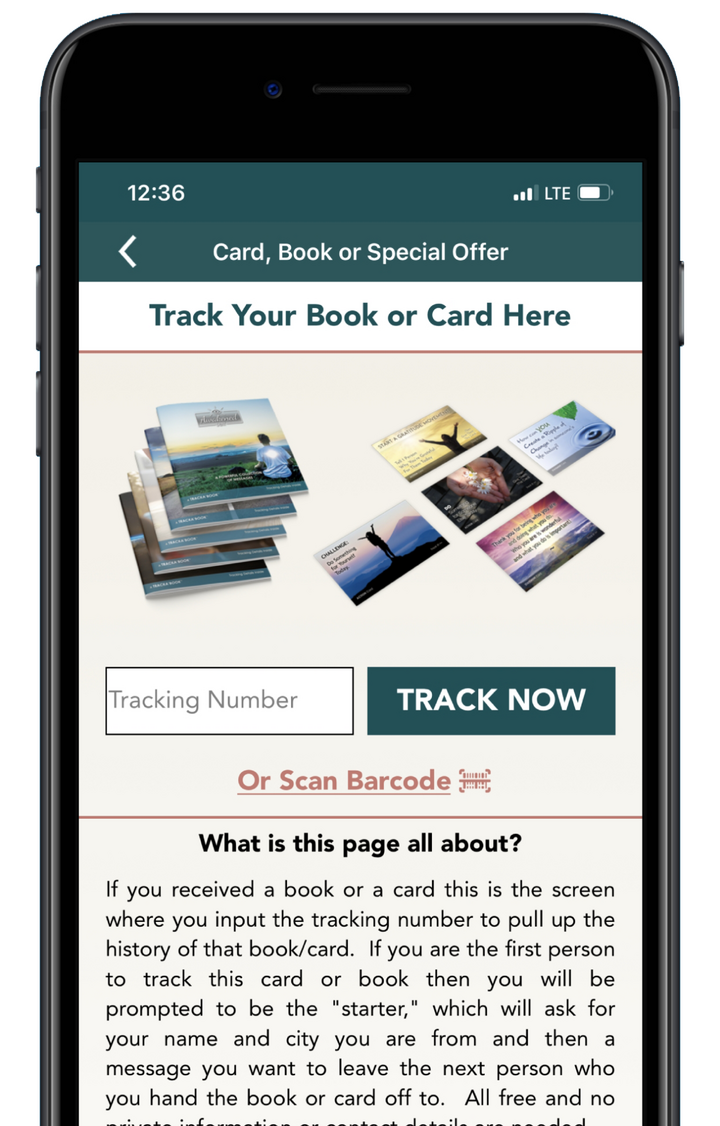 Thank you!
Your information and shipping address has been received. Allow 5 to 7 days for your cards to be shipped. All cards are mailed US Mail. If you would like to learn how to create and sell your own Tracka'Cards or how to launch your own mobile app, click the button below for more details.